Tuesday Is For Tunes: Sun Hotel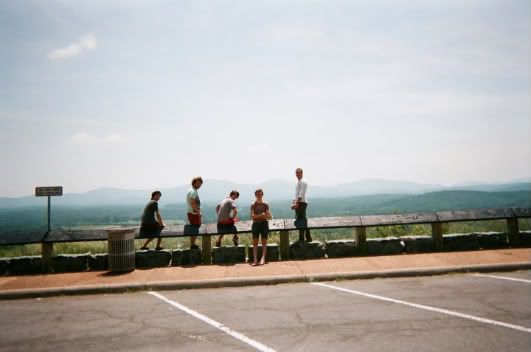 I absolutely love, love, love when you go to a concert just because a friend asked you to, and find perfectly wonderful music you've never heard before. This most recently happened to me when I attended a last minute show in a friend's basement, and found
Sun Hotel
, who were on an independent tour of the east coast from their home base in New Orleans. Their live performance was quite good, more than enough to compel me to buy their album to support their music. And, I'm completely glad I did, because
Coast
has now stolen my heart and entered regular rotation.
Sun Hotel's
Coast
is an incredibly solid album that progresses seamlessly with each song, at least half of which are worthy contenders for singles, and catches your attention from the start. Track 1,
Palms
, opens so lovely and subtly, immediately serving up a taste of the witty lyrics and heartfelt vocals that consistently hit home throughout the album for a good minute and a half before some light percussion kicks in. "I named my band after your house, because it felt more like a home." Is currently hands down my favorite new lyrical line, and it's barely audible, echoing from far away in the midst of dreamy guitars and shimmering cymbals that build like a summer storm, slow on the horizon until a sudden end of lighting and thunder. Track 2,
Oikos
, is a tripping waltz of a song with vocal harmonies that shift to gang shouts and back again. It's a song that isn't content to stay still, has some stellar guitar in the bridge, and also strikes lyrical gold again with the end refrain. "Existentialism is just for fun." Track 3,
Suburb
, with it's golden toned guitars, handclaps, shakers, laid back tempo, and playful breakdown is the indie pop gem of the album, perfect for a bike ride on a long sunset evening.
The mid section of the album remains solid, especially
Loose Woman
. I certainly don't skip any tracks, but I get really excited again for track 8,
You (Shake)
, an acoustic song that serves as a perfect interlude before the album finishes as fantastically and big as it started.
You (Shake)
is a homey sort of love song sung from a supremely personal place with delightful scratchy guitar, more distinct vocal harmonies, and a crescendo finish, the sort of sonic elements that make me swoon for a song. And then track 9,
Voodoo You
, happens, the dirtiest, bluesiest song of the album with heavy hitting drums and squealing electric guitar. It reminds me of The Black Keys, but denser, and perhaps even more interesting for it's slight unexpectedness.
Impressively, Sun Hotel are completely independent, releasing their album and touring on their own. I could not respect that approach to the music business more, and when it's done right, as they do it, it proves a potent and inspiring example. From the album art work to production to stage presence to their website, Sun Hotel have it down, and are sure to go the distance. I am honestly, truly excited for this band. Even though they've already released two EPs and
Coast
in the last two years, they're already gearing up to release a third EP,
Gifts
, this fall. Check 'em out! You'll get excited too!