DIIV and Violens Play Check Yo Ponytail 2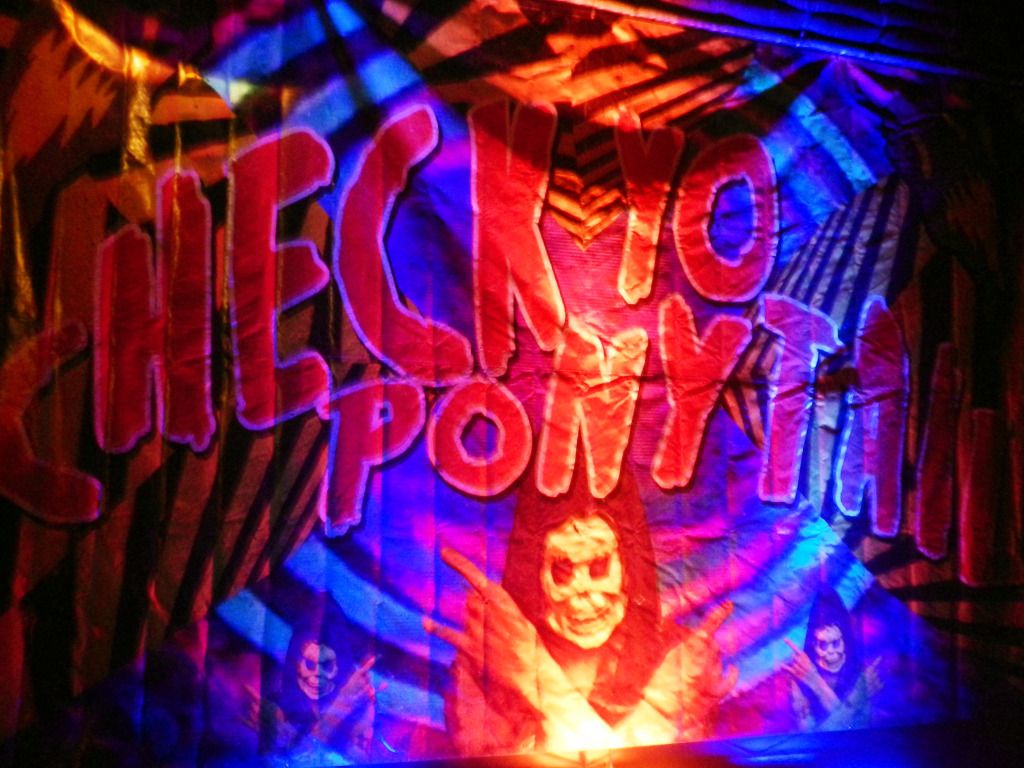 On Tuesday I got to check out DIIV and Violens thanks to
IHEARTCOMIX
and
KXSC
. They played the
Check Yo Ponytail 2
series at the
Echoplex
, a residency renowned for bring emerging artists to Los Angeles. The music was solid and the times were good. Check the details and review below.
L.A. local bands Death Day and
Cold Showers
opened. The show was the official release party for
Love And Regret
, the new full-length from Cold Showers out on Dias Records, and their fans turned out in vocal numbers to support them. Cold Showers are a contemporary reflection of some of the better elements of '80s new wave and post-punk artists. Bass vocals murmured through a wall of reverb were sharply punctuated by simple, driving rhythms and cacophonous electro noise. Intentionally minimalistic, but imbued with a subtle energy, Cold Showers captivated the crowd.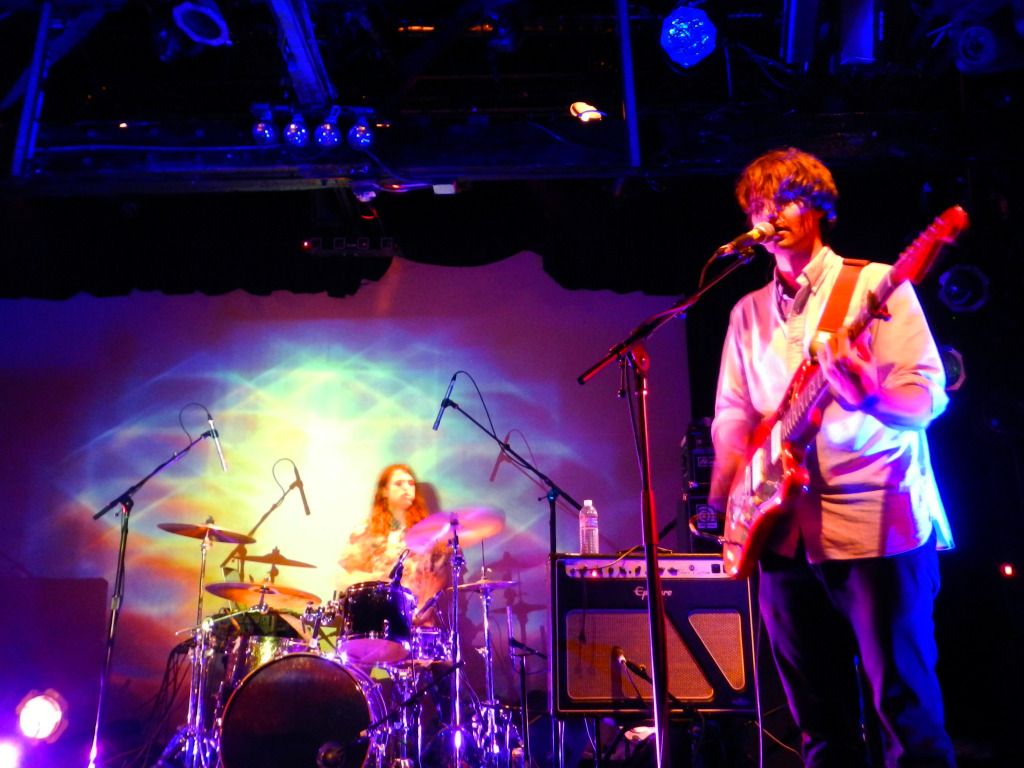 This spring I spun some tracks off
True
, the new album from Brooklyn based
Violens
on my radio show,
Make More Noise
, and I was really looking forward to see them live for the first time. Their performance didn't quite blow me away, but it did make their music all the more intriguing. Shoegaze has become a rather straightforward (i.e. safe) sound and label for bands in recent years, but Violens challenge the hazy pop aesthetic of the genre to new levels of intricacy and intelligence. Songs that began deceptively guileless with basic chords and bright vocals slowly shift to sophisticated guitar duets ending in crescendos of crashing drums. What results is a unique study of sun-soaked surf rock chords paired with unexpected pensive moments. Violens is definitely worth a dedicated listen, in fact you should probably give them two.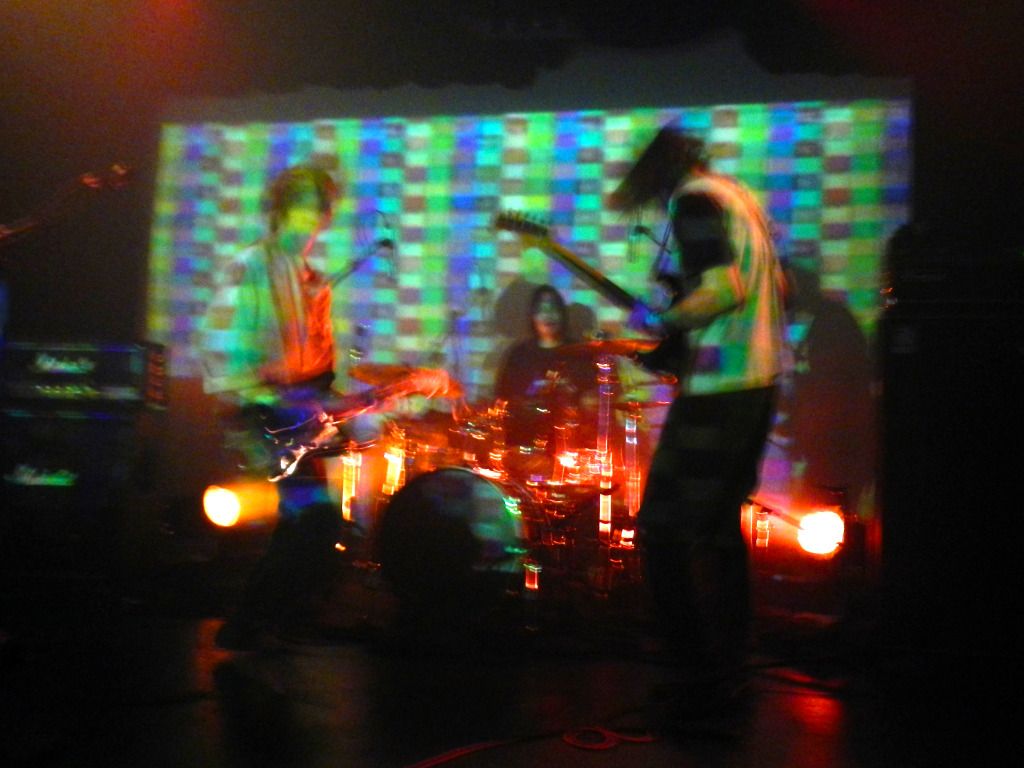 Also hailing from Brooklyn,
DIIV
took the stage last. Looking sheepishly stoked in oversized thrift store finds, frontman (formally of Beach Fossils) Zachary Cole Smith kicked off the set by announcing, "Let's get this over with. I know you all got school in the morning or something. This song is in the key of A." The crowd pushed forward in tense excitement, and within two songs people were enthusiastically crowdsurfing. DIIV look and sound like garage rock boys with big dreams, best friends dabbling in all the fun of psychedelia tinged spacey pop with grungy fuckall attitude. Artfully carefree, they delivered a tight performance of fuzz and dreamy vocals laced with bell-like guitar notes picked with striking clarity. What struck me the most as I swayed in an enraptured crowd was that this was the perfect amount of strange in what would otherwise be just another catchy dance punk song. I honestly suspect that DIIV will be the next big thing. You might want to get their new album
Oshin
from Captured Tracks as soon as possible.